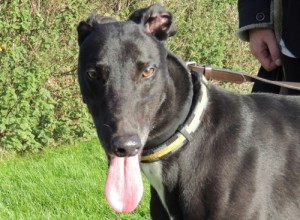 Born: 1st October 2010
What a looker!  Bob came into Fen Bank in amazing condition.  He has a stunning, sleek, shiny black coat and his teeth are immaculate! He is a really nice, friendly dog and is good with children. Bob is good on the lead and would trot along side you happy as Larry. This handsome boy is ideal if you only want one dog, all the more love and attention for him, which is all he wants.  Could Bob be the loyally friendly dog that you've longed for ?
Sadly, Bob has a liver condition which may limit the time he has left but we are determined to make his life as enjoyable as possible and a new home would make his dreams come true!  His condition is  currently managed very well with diet and homeopathic remedies.