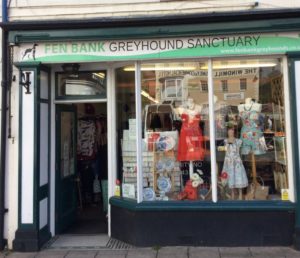 Our manager at the Alford charity shop, who I'm sure many of you will know, Annette, has decided it is time for a change. She will be leaving us at the end of the month to pursue her other interests.
Annette has been looking after the Alford shop for the past three years and I'm sure that along with the Trustees and Fen Bank Team you will want to wish her well in her future endeavours.
We will be closing the shop to allow us to do some refurbishment and stock rationalisation. Recruitment for a new manager will be advertised in due course. So could I ask that you kindly hold onto any further donations of goods for the Alford shop until we announce the shop reopening.
And of course Bev and her team will be happy to meet and serve you at our Spilsby shop where you are assured of a warm welcome and a full range of items to suit all tastes and pockets!