JUST LOOK WHAT PAM HAS DONE TO THE MEMORIAL GARDEN
|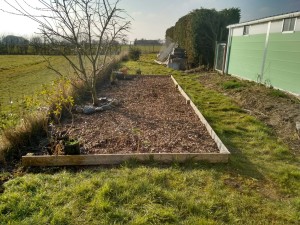 Last April the Memorial Garden was a neglected area at the rear of the kennels hardly worthy of being called a Memorial Garden.  It was untended and neglected and not a place where one could really go to remember loved pets who have passed over Rainbow Bridge.
BUT JUST LOOK AT IT NOW!!
Over the spring and summer volunteer Pam Duckenfield has lovingly devoted many hours of her time digging, hoeing, raking, landscaping, planting etc. to improve the garden and the results speak for themselves.  Pam has been helped by donations of benches, paving slabs, gift tokens, plants and other items and thanks go out to all the kind people who have helped her with their gifts.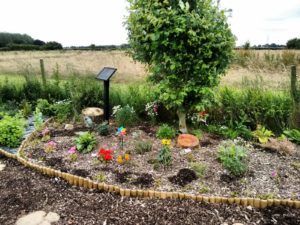 The area is now a secluded, quiet refuge where visitors are more than welcome to go and spend a few minutes remembering good times with a departed loved pet.
Thank you Pam for all the sweat and hard work you have put in to creating such a delightful facility.