A really big thank you to everyone who attended our annual Christmas Fayre at Sibsey Village Hall on Saturday 2 December 2017 and helped make the day such a resounding success.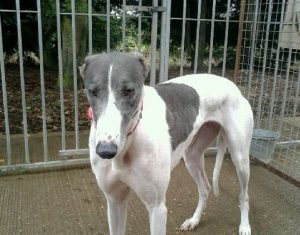 The highlight of the day must surely have been the auction of the Lifetime Kennel Sponsorship.  Following on from the online bidding this started at a bid of £500 and rose steadily in bids of £10.  Sally, the event organiser, who had received instructions to bid on behalf of a party who could not be present was in competition with one other bidder in the room.  The bidding continued until the magic figure of £1,000 was reached at which point the 'in room' bidder dropped out and the sale closed.   A very big thank you to the successful party.  The Sanctuary's vice chairman has already been in touch to arrange to put everything in place.
Apart from the auction of the sponsorship a further £2,400 was raised for the Sanctuary's funds, so thank you to everyone who came along and took part in all the activities and made the day such a success.  Thanks also to all the people who gave their time on the day to manage the various stalls and to help out in many other ways.  Your help is so vital to the success of the event and is so very much appreciated by everyone at Fen Bank.  Thank you.
Finally, a very special thank you to Sally Martin for all her efforts over the last year organising the whole event and making sure everything came together on the day.  The fact that everything worked like clockwork, is testimony to the efficiency of your organisation and Fen Bank is greatly indebted to you.