ALFORD SHOP – NO DONATIONS AT PRESENT – VOLUNTEERS NEEDED
|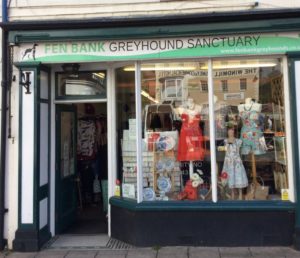 Whilst the Sanctuary appreciate all the donations of used items for us to sell in our shops, our Alford shop is inundated with donations at the moment.  It has a large backlog which it needs to clear before more can be accepted.  Can we ask therefore that no further items are taken to the Alford shop for the time being.  If it is convenient, however, our Spilsby shop is in need of donations and Sherryl and her team at Spilsby will be pleased to receive any donations you may care to make.
Volunteers are needed at our shop in Alford.
If anyone would like to help us in the Alford shop, and by doing so help all of our greyhounds, then please call in and speak with Annette at the Alford shop.  Volunteers are urgently needed and even if you can only spare a couple of hours a week that time would be most welcomed.