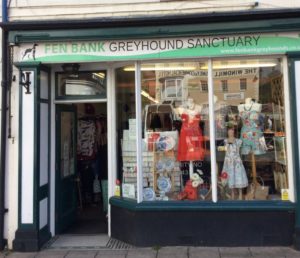 The Alford shop is currently closed for refurbishment and restocking.
It is due to reopen in early June 2019.
In the mean time please do not take any donations to this shop, but we would be very happy to receive them at our other shop in Spilsby.
We will advise of the reopening of the Alford shop when the work is complete.
Thank you.
2 – 4 Market Place
Alford
LN13 9DZ
Tel: 01507 464844
Email: shop@fenbankgreyhounds.co.uk