50-50 CLUB – NOVEMBER DRAW
|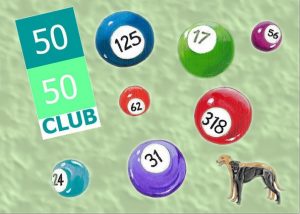 Congratulations to the following lucky winners who have been successful in the November draw:-
1st – Number 138 – wins £50.00
2nd – Number 393 – wins £40.00
3rd – Number 020 – wins £30.00
4th – Number 166 – wins £25.00
5th – Number 060 – wins £20.00
6th – Number 192 – wins £15.00
7th – Number 001 – wins £8.00
8th – Number 220 – wins £3.50
All winnings have been paid to the respective winners
bank accounts.
Thank you to everyone for participating and
supporting the Sanctuary and best of luck to
everyone in the next draw which will take place in early
December.
Results of past draws can be found on the 50/50 Club
page under the Supporting Us tab.
P.S. New members can join the 50/50 club at any time
so if you know anyone who may be interested please
pass details on to them. Copies of the application form
can be downloaded here.