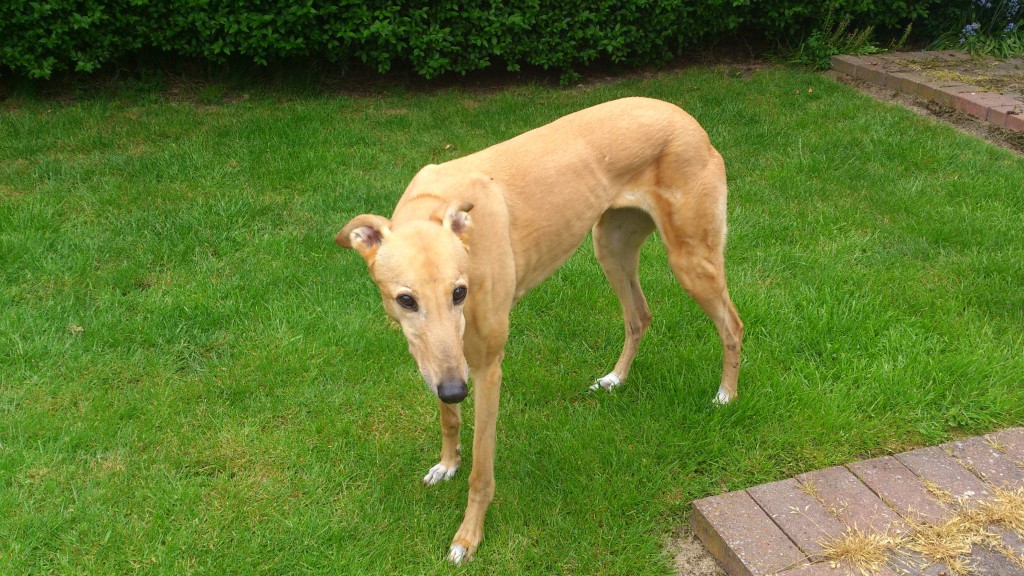 22nd March 2002 – 2nd January 2015
Unfortunately we have sad news to begin the New Year. Blondie was taken from us on Friday 2nd Jan. She is deeply missed  but will be forever in our thoughts and hearts.
She was a wonderful companion to us both and to Blue, her kennel mate at Fen Bank, who came with her when she adopted us just over 3 years ago. Blue misses her very much too, but he does have Barnaby to keep him on his toes!
We would like to express a huge 'Thank You' to Fen Bank for giving us the opportunity to have been a part of our 'Baby Girl's' life. She was an exceptional, very good girl.
Regards
Chris & Linda Wells