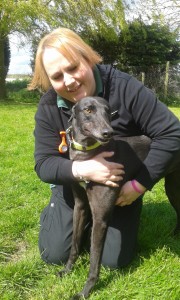 Born: 1st October 2012
Joy, what a tiny bundle of Joy she is! A very happy , playful girl who would be great as a multi or single dog. Joy enjoys a good run around the paddock playing with her kennel partner. She finished racing as a youngster due to an old eye infection which has left her with only one eye. This confident little girl takes everything in her stride and is no different from any of the other dogs. Could this pretty girl be the one to charm her way into your heart and your home?
 Update from Joy's new home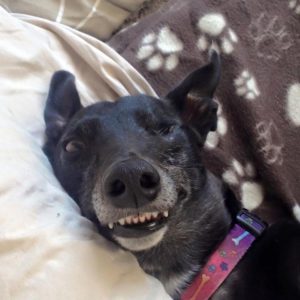 That one eyed face! 😍  Six weeks this weekend (21 November 2015). It's like we've never not had our lovely little Joy ❤     Such a cheeky personality. She's settling so well.   I've well and truly fallen in love.