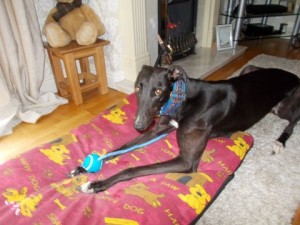 In September Ella went to live with Rosemarie & Mel Elcock who write:-
To all at Fen Bank
Ella is settling in well in her new home, she is still wary on her walks, she doesn't care for noisy children or flying carrier bags!  She loves her food and her bed (obviously).
She has enriched our lives and we love her to bits.
Thank you Fen Bank for our lovely girl.