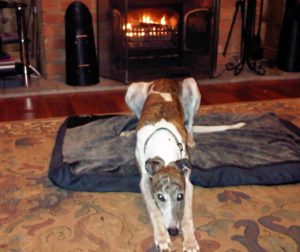 PENNY (HALF ACRE LADY)
We adopted Penny (Half Acre Lady) on 5th April 2010 when she was six years old.
She was our first family dog and gave so much love over the years.
Sadly we lost Penny on 22nd August 2017, she was 14.  We are all completely heartbroken and will miss her terribly.
Kind regards
The Hanson Family