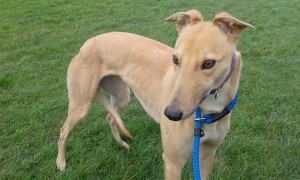 Passed away January 2015
It is with great sadness that we have to announce the death of Penny whilst being spayed. Without any warning she suddenly stopped breathing and suffered a cardiac arrest. Despite our vet's best efforts she was pronounced dead. Thorough investigations by our vet and a pathologist engaged by them showed some abnormalities but were somewhat inconclusive; the belief being that Penny suffered from a rare condition called 'malignant hyperthermia'.
Run free over Rainbow Bridge sweet little Penny.