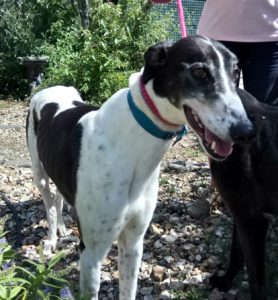 Zac     Born 01/01/12
What a handsome boy who loves lots of cuddles and playing in the paddock.
Note from trainer, he could be protective of his carers but he's shown no signs of this at the kennels and has been with us for almost a year now. He has just shown himself to be a lovely, friendly, loyal boy who is a favourite with staff and volunteers alike.