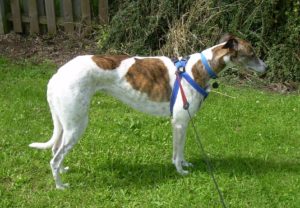 Sorry to report our sad loss of Biscuit last Friday 12 May 2017.
She was suffering from (we thought) senile dementia, but as it had come on so quickly the vet said it was more likely a brain tumour.
So to prevent any suffering we had her put to sleep. She was 12.
A great loss to all of us, but we shall see her on the other side of RAINBOW  BRIDGE.
I attach a photo when she was in her prime so perhaps she could go on your tree.
Only have Flossie left and she is knocking on in years.
Brian Whitelock