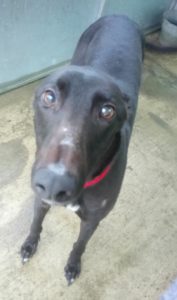 DAVE is a confident 3 year old boy who is always interested in what's
going on around the kennels. He loves attention and is happy to
greet everyone. He is a pleasure to walk and always stays close by
your side. He is a gentle lad who is happy to stand and be fussed for
as long as you like. Dave is more than ready to become someone's
best friend, are you the lucky one?